Having a talented workforce has become one of the most critical factors in our industry. We want BAT to have excellent people, engaged teams and be a great place to work. After all, it is our people who deliver our Group strategy.
As competition for good people intensifies, we need to build a strong and clearly differentiated reputation as an employer. For many people, the attractions of a rewarding career with a major international business that values their contribution and supports their professional learning and development, are key factors in their decision to work for us.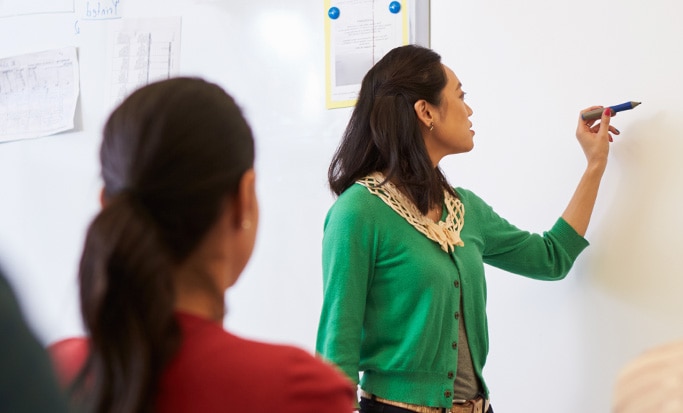 We operate in a challenging and highly competitive market, but thanks to the resilience and belief of our workforce, we deliver outstanding results year on year. Wherever you join us, we'll expect you to add to our high-performance culture, using tenacity as well as talent to move things forward.
Working at BAT places you in a vast and diverse talent pool, offering another superb learning resource. Through coaching, mentoring and your daily work, you'll learn from an array of extraordinary people as you make your own valued contribution to our success.
The experiences and opportunities will come thick and fast, as will the emotions and the rewards. We celebrate every victory at BAT, however big or small.
Attracting talent like yours is one thing. But we want you at your very best for the long haul. So we've created an engaging environment where individuals and teams can succeed fully and enjoy themselves doing it. Perhaps that's why Your Voice, our worldwide employee survey, recorded that 80 per cent of BAT employees are 'extremely satisfied' to work here.
We are all about driving high performance, while developing the next generation of leaders. Ours is a stretching yet supportive culture based on personal commitment and responsibility, and it attracts a talented and diverse array of people.
Our vision is to build a better tomorrow by reducing the health impact of our business through offering a greater choice of enjoyable products for our consumers.
A key driver to deliver this will be our ethos—an evolution of Guiding Principles—which guides our culture and behaviours across the entire group. It has been developed with significant input from our employees, and ensures an organisation that is future fit for sustainable growth.
WE ARE BOLD
Dream big – with innovative ideas.Make tough decisions quickly and proudly stand accountable for them. Resilient and fearless to compete.
WE ARE FAST
Speed matters. Set clear direction and move fast.Keep it simple. Focus on outcomes. Learn quickly and share learnings.
WE ARE EMPOWERED.
Set the context for our teams and trust their expertise.Challenge each other. Once in agreement, we commit collectively. Collaborate and hold each other accountable to deliver.
WE ARE DIVERSE
Value different perspectives. Build on each others' ideas, knowledge and experiences. Collaborate and hold each other accountable to deliver.
WE ARE RESPONSIBLE
Take action to reduce the health impact of our business. Ensure the best quality products for our consumers, the best place to work for our people, and the best results for shareholders. Act with integrity, never compromising our standards and ethics.
SEND US YOUR CV
Can't find a role that's right for you? Send us your CV and we'll get in touch as soon as we have one that matches your skills and attributes.