Outstanding people, collaborating together, engaging as teams. These are the foundations of a great place to work. It's how you'll deliver a difference that counts. It's how you'll learn from the diverse perspectives of your colleagues.
The scale of our business has a lot to offer. To make the most of it, we give our people the freedom to take decisions and to make the most of their enterprising approach. Our business thrives because we keep an open mind to exploring the possibilities.
We're ready to invest in you; to listen and value what you bring. There may be others who will want to hire you. But few can match the complexities of our vast FMCG operation and the huge variety of career opportunities, at all levels of our business. We take our commercial, regulatory and social responsibilities just as seriously as we'll take your welfare, wellbeing and future.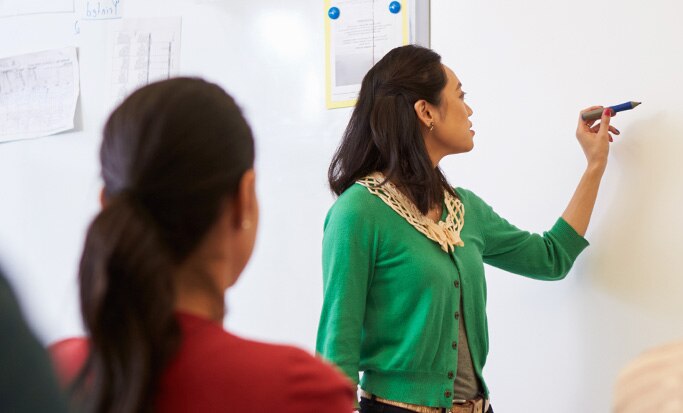 We operate in a challenging and highly competitive market. But thanks to the resilience and belief of our people, we deliver outstanding results year on year. Wherever you join us, we'll expect you to add to our high-performance culture, using tenacity as well as talent to move things forward.
Working at BAT places you in a vast and diverse talent pool. Which offers another superb learning resource. Coaching. Mentoring. And your daily work. You'll learn from an array of extraordinary people as you make your own valued contribution to our success.
The experiences and opportunities will come thick and fast. Not to mention the emotions and the rewards. We celebrate every victory at BAT, however big or small.
Responsible and sustainable, we're creating an engaging environment where individuals and teams can succeed fully – and enjoy themselves doing it. BAT is one of only 13 organisations recognised as a Global Top Employer in 2018. Your Voice, our worldwide employee survey, recorded that 80 per cent of BAT employees are 'extremely satisfied' to work here.
We are all about driving high performance, while developing the next generation of leaders. Ours is a stretching yet supportive culture based on personal commitment and responsibility, and it attracts a talented and diverse array of people.
THE BAT VISION
Our vision is to be the world's best at satisfying consumer moments in tobacco and beyond. And our people are the key to achieving it. Their ingenuity excites and inspires consumers around our products and brands. They foster our productivity. And drive responsible growth. So, achieving our vision depends on them.
Despite our vast scale and global reach, we value everyone we work with. We're a people-focused organisation in every sense. So, it's just as important to take care of over 90,000 small-scale farmers as to look after our biggest investors. Our vision and strategy centres on offering consumers a range of products in tobacco and beyond. Consumers, and society in general, continue to change. And it's important that we change too. Because the people and organisations who deal best with change are the ones who can make the most of it.
OUR VALUES
We call them our Guiding Principles. They define what we stand for. And give us all a compass for how to think, act and behave at work.
Enterprising spirit - We pursue growth passionately. All the while, accepting the entrepreneurial risk that comes with it. We're bold and strive to overcome challenges.
Freedom through responsibility - We always strive to do the right thing for society. And we use our freedom to act in the best interest of consumers.
Open minded - We're a forward-looking company. One that takes on board social changes and different perspectives. So, we're always open to new ways of doing things.
Strength from diversity - We respect and celebrate each other's differences. We enjoy working together. And we value what makes each of us unique.