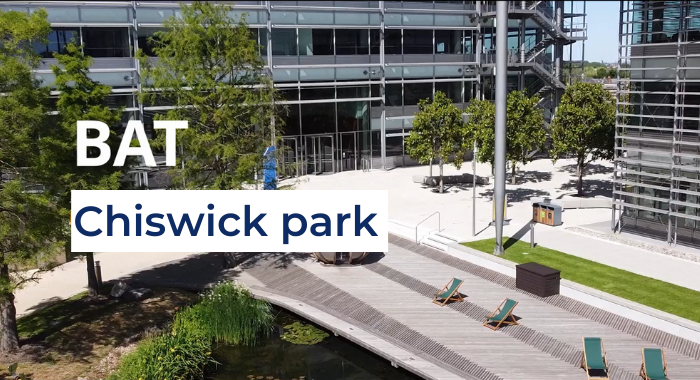 We are part of a huge global enterprise with a clear corporate purpose - to build A Better Tomorrow™. Our UK & Ireland end market office is located in Chiswick, London and consists of approximately 240 employees working within Digital Marketing, Branding, Sales, Finance, Operations, IT, Legal, Strategic Planning and Insights, Supply Chain, eCommerce, and HR.
The Office Culture
Our company's visions and values are put to life in our truly modern 21st century workplace that ensures collaboration, flexibility, socializing as well as stimulates the employees with sustainable solutions.
The various spaces around the office offers an activity-based working environment and include collaboration, project and focus zones, meeting and alignment rooms, workstations and virtual meeting pods. We are constantly improving our ways of working to be more agile and innovative as a workplace and encourage an output-focused mindset. We digitize our way of collaborating using electronic white boards and Microsoft Teams enabled equipment in our meeting rooms where you can experience a one-click meeting call so whether you are working from home or in the office you stay connected with your colleagues.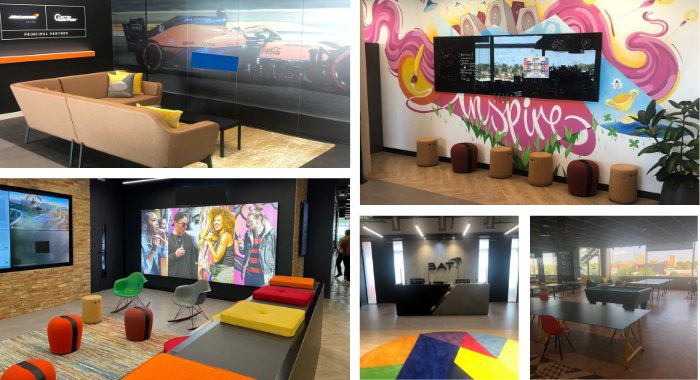 Career Opportunities in the UK
We offer opportunities for recent graduates and mid-careers. From day one, we will challenge you and give you responsibility of your own projects. You will work alongside experienced professionals with ongoing feedback, guidance and coaching. We take great pride in growing talents from within, and we see your career as a long-term dedication. That's why we offer the below two amazing options for talented recent graduates:
Global Graduate Programme
Our 18 months graduate programme combines a real job with structured development through an on-going focus on learning and training. You will participate in the Global Graduate Academy and meet other BAT graduates around the world to broaden your international network, as well as the chance to liaise with leadership team and showcase your potential.
You will join one of our North West European teams through three rotations, including an international one. You will discover how our various departments work and gain insights into the business: Our factory operations, the products we sell, the markets we operate in, the organizations we compete with, and, most important of all, our customers. It will give you a chance to make an impact on our business and ultimately if successful, set you up for a successful career within BAT as a future leader.
We have 9 Global Graduates each intake, and functions where we hire Global Graduates in UK & Ireland, including: Marketing, Data & Analytics and Finance. Rotations within our Marketing Programme could include Brand, Activation, Business Intelligence, Strategic Planning & Insights, Sales and Operations.
Internships
Our 6 months Internships for recent graduates allow you to become an integrated member of a team in one function. The internship facilitates a rapid learning process where you can explore a career path within BAT in a function of your interest.
You will have the chance to network cross-functionally and with peers in the UK. A truly fast track career opportunity for you to shine and prove your capabilities and develop your skills.
Functions where we hire Interns in the UK include Marketing, Activation, Supply Chain, Sales, Strategic Planning & Insights, Learning & Development and HR.
Join our Talent Community to stay updated on Current Vacancies in UK.
Follow us on our Instagram at @life_at_bat to meet our people and get a glimpse into life at BAT in North West Europe Area!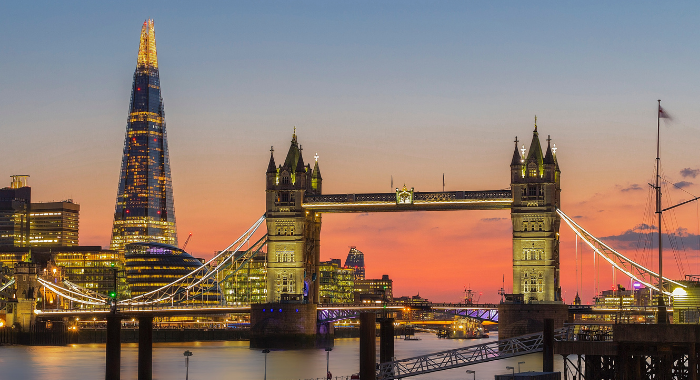 Chiswick, UK Chiswick, UK
Building 7, 566 Chiswick High Road, W4 5YG