At BAT, we're building A Better TomorrowTM. But this is only possible with the efforts of our 55,000+ people around the world. That's why we're dedicating an interview series to celebrate some of the extraordinary women working at BAT, blessing us with their minds, might and imagination. Today we'll be talking to Tanya, an Innovations Programme Planner based in the US, about her career journey at BAT, the experiences she has had and what it's like to be a woman at BAT Operations.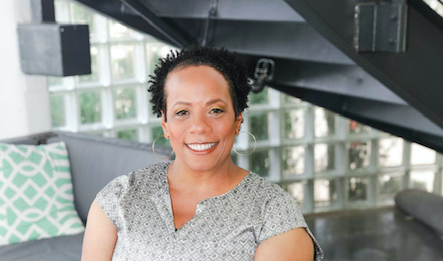 Q: Hi Tanya. Tell us about your role at BAT
A: Innovations programme planning. I work mostly with the supplier, but I also work in supply planning, procurement, finance and new product development. At BAT, it's typical to work across departments and become an all-round expert. As a result, every day is different – I love that about my job. But some things stay the same – I always have a schedule and I always have a lot of meetings! Initially, I found the job challenging, but now it's fun.
Q: What has your career at BAT looked like?
A: I've been at BAT for 20 years. I started at a junior level and worked my way up. I joined as an assistant, then became a Junior Buyer. I also worked in manufacturing and procurement before settling in my current role. I'm happy that BAT allows movement across departments as it enables more opportunities to network, learn, develop skills and find the role you love. Now I'm where I want to be.
Q: How has your career at BAT changed you?
A: BAT is a big company and, when I started, I felt like a goldfish in the sea. I realised you have to own your career, and put in the work to develop your network. So, I learnt to embrace the networking opportunities BAT provides in and out of work. Overall, I'm better at building professional and personal relationships – I also have a mentor!
Q: What is the culture like at BAT? Is it a supportive, inclusive environment?
A: BAT is definitely inclusive. We have seven employee resource groups (ERGs) at BAT Reynolds. I belong to the BeYou and Women's ERGs. Each ERG is different, but all strive to make a positive impact and provide opportunities to share strengths and experiences through community service, leadership development and networking. I love the support and community of them which is why I try to get involved with the different initiatives.
BAT is particularly supportive of women. In the last 18-24 months, we've focused on getting more women into key leadership roles. Whether it's a junior or leadership role, there are always many opportunities – you just have to ask.
Q: How has BAT changed as an organisation since you started working there?
A: A few years ago BAT restructured and planned its acquisition of Reynolds American Inc. As a result, we focused on culture and adopting new ways of working.
Q: What would you say to a female who is considering joining BAT?
A: Build relationships and get a mentor (or several) and ask lots of questions! At BAT, there are many initiatives, mentor programmes, and ERGs. We're passionate about career development, which is why we provide resources, opportunities, classes, talks, virtual activities and fun events. If you didn't already realise your capability and value, you will with the support from your colleagues.
Q: What are the benefits of working in a global organisation such as BAT?
A: Being at a global company means that we can make a global impact and that makes me proud. On a personal level, it has allowed me to meet new people.
Q: What is BAT doing to become a more sustainable organisation? Does your role play a part in this?
A: Sustainability is important at BAT. Across the company we have many initiatives. For example, we're aiming to be carbon neutral in our operations by 2030. Personally, I'm working on ESG packaging which involves reducing our packaging and making processes more environmentally friendly.
We're honoured to have Tanya on our team. She's using her talent to lead us to A Better TomorrowTM. Could you also Be The Change? Visit careers.bat.com.