As a global business that reaches millions of consumers every day, BAT is committed to building A Better Tomorrow

™

. With our team of 52,000+ people, working across 175+ countries, we're leading the way to sustainability across the consumer goods industry. Our ambition remains to have 50 million consumers of our non-combustible products by 2030 and to reach £5 billion of New Category revenues by 2025.
Our extraordinary women in BAT's Operations function are playing their part in ensuring we meet our ESG targets, which include achieving carbon neutral operations by 2030 (Scope 1 and 2) and net zero across our value chain (scope 1, 2 and 3) by 2050.
In the latest part of our interview series, we catch up with Juliana, who started as an intern and is now Head of Leaf Operations & Supply Chain in Brazil.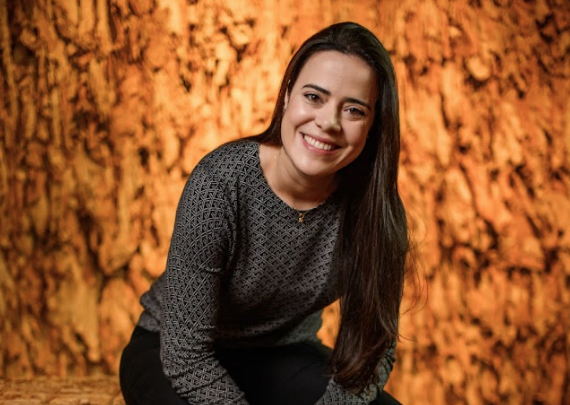 What has your career journey at BAT been like?
I started as a BAT intern in 2009. After that, I was thrilled to be offered a tailor-made technician role in Procurement - a role that had never existed before. That's what I love about BAT: they harness employee strengths to find roles that fit, enabling people to thrive.
Most recently, I accepted a new manager role that aligned with my personal goals. It was a special achievement to me because I vowed not to get married until I became a manager!
It's been a 12-year long journey, but I've stayed with BAT for a reason: it's helped me transform. I used to fear challenges, but now I'm savvier and I embrace them with confidence. I've also realised my primary motivation isn't about making money, but enjoying the journey.
What is the culture like at BAT?
As a global company, we value diversity and inclusion. It widens perspectives, strengthens performance and fosters a sense of belonging. Regardless of differences, we support everyone. You are encouraged to speak up if you need help. That's why communication is at the heart of our culture. Through reaching out, you'll be backed by a global team, all there to listen and act as a united front.
Another aspect of our culture is positive competition. Together, we challenge ourselves to reach new limits and become our best selves. That's how we're redefining what's possible.
Are there specific female-focused initiatives at BAT?
The HR team is always there to protect our wellbeing, whether that's physical, emotional or familial. But I think the real game changer has been our female mentorship programme. It's a safe space to receive support and guidance from women in senior roles. With the positive impact it had on me, I became a mentor myself in 2017 and I have held monthly mentorship sessions ever since. It feels great to use my experience to help other women navigate their career journeys.
What is BAT doing to become more sustainable?
Sustainability is central to our business and we are definitely walking the walk; in Leaf, we're building an increasingly resilient supply chain – from start to finish, we're creating less waste, lowering emissions, and reducing environmental impact. My role specifically plays a huge part when it comes to carbon neutrality and the environmental, social and governance (ESG) pillars - we shape sustainability from a Leaf perspective. I feel proud to dedicate my time and skills to something that matters.
Women like Juliana are true champions of sustainability. Could you Be The Change? Explore careers in Operations at BAT.