Every member of our 52,000+ team is committed to the same purpose: to build a Better Tomorrow™; from reducing the health impact of our business to creating a Net Zero supply chain by 2030. That's why we're dedicating an interview series to the extraordinary women behind BAT Operations, to show that whoever you are, you can make a positive global impact at BAT.
Today we'll be hearing from Frisda. Beginning her BAT journey in 2016, she quickly rose up the ranks, becoming a Senior Product Developer. Not only is she transforming our organisation where she is based in Indonesia, but she's instigating world-wide changes. Thanks to Frisda, our business is greener than ever.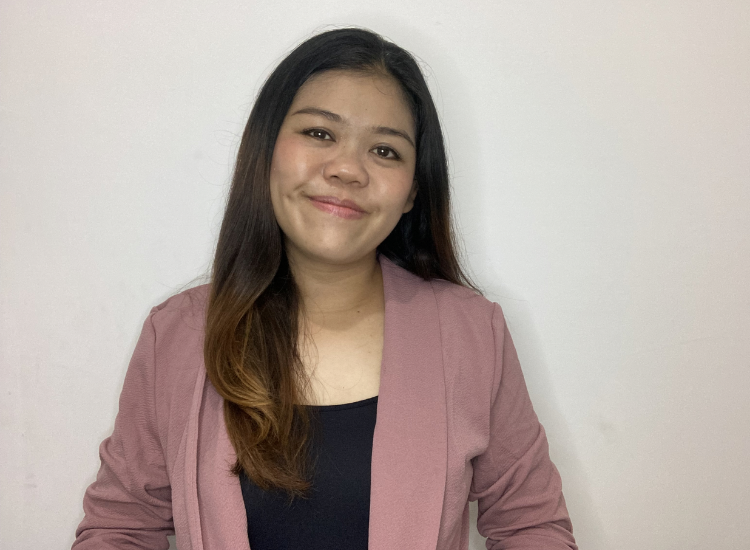 Q: As a Senior Product Developer, what does your role involve?
A: I'm responsible for every stage of production, from raw materials to finished products. Along with my team, I maintain and modify existing products as well as launching new ones. I also work with other departments, from Marketing to LEX, to optimise production and drive sustainability. Working across functions is sointeresting, and it helps widen my knowledge and skill set.
Another fundamental aspect of my work is tackling logistics with global and local planners. Together, we ensure that production runs smoothly and quality products are delivered every time. During the pandemic, overcoming disruptions has been a challenge but, with the help of my team, we always find solutions.
Q: How would you describe the culture at BAT?
A: In my 11 years in the industry, BAT stands out for its exceptional culture; it's incredibly inclusive, embracing unique people from different backgrounds. From junior to senior levels, everyone has an equal opportunity to speak and be heard; everyone plays a part in business decisions and breakthroughs; everyone is congratulated for accomplishments, big and small; and, most importantly, everyone matters. Since working in this environment, I've developed both professionally and personally. Not only have my career prospects improved, but so has my self-esteem.
Q: During your time at BAT, how has the business evolved?
A: One of the most significant shifts has been prioritising end-to-end sustainability. We've cut emissions by 47% since 2000, through progressing our research and development; utilising advanced technology and tools; and harnessing the strengths of each department and team member.
We've also transformed into a truly global business, operating across 180 countries! Here in Indonesia, we've gained greater access to the global network and functions, enabling us to collaborate with teams from around the world and make a wide-scale impact. The opportunity to work on a global platform is one of the best parts of BAT; I've developed language skills; made friends with people from different cultures; and, most of all, my life has gained a richness that I'll appreciate forever.
Q: How is BAT making a positive impact for its female employees?
A: BAT provides a welcoming and inclusive environment for everyone to flourish. For instance, mothers are entitled to 4 months maternity leave, compared to the average 3 months in Indonesia. This makes it easier to balance motherhood and career development.
We also hold WomenCan events quarterly, giving us the chance to have informal discussions with both internal and external female leaders. These talks are the path to success; tangible and conceivable, sending the message that "if others have done it, so can I!"
As a company, we always strive for progress; from becoming a more diverse and inclusive workspace to leading the way to sustainability across the consumer goods industry. But we always want to do more. Could you Be The Change? Explore Operations careers at BAT.