Kick-start your career with our Internship Programme!
Our Internship Programme is a full-time job that can last between 3 and 6 months, where you'll become an integrated member of our team, with a specific assigned role.
As an intern, you will get the chance to make a real impact and have tasks and projects from day one! Take a look below on how our Summer Marketing Interns got the chance to work at one of the biggest festivals in Romania, Electric Castle. If you would like to discover more about their experience, follow their story takeovers on our Instagram, at @teambat.ro.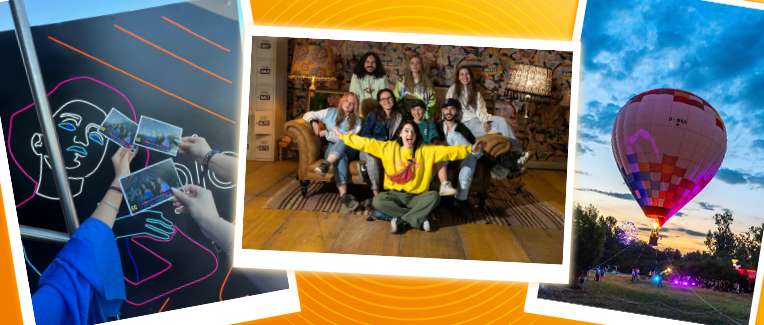 Your Global Career is loading…
By the end of your 3 or 6 months internship you will have:
Gained insight into our ways of working, global development opportunities and career pathways, including having a chance to directly participate in the Assessment Center for Global Graduate Programme;
Worked directly with experienced cross-functional professionals;
Fun! Lots of chances to get to know your fellow interns socially.
Ready to work on the world stage? Try our Global Graduate Programme!
Our Global Graduate Programme is a 18 months fast-track management programme, designed for talented & ambitious recent graduates. This programme will jump-start your career and give you the opportunity to become a junior manager in an area of interest.
Global Grad Academy
Global Grad Academy is our 2 week flagship leadership trainingwith the Global Graduate cohort across the globe, where you will meet fellow graduates and senior colleagues from across the globe in the heart of the English countryside and at international trainings. The Academy is a great opportunity to connect with fellow graduates from around the world, so you can share your experiences, celebrate your achievements, grow together, and embrace the sense of global community and collaboration that defines us as a business.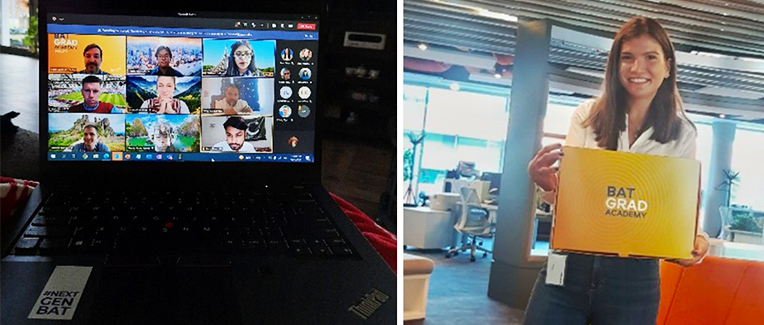 Meet some of our Global Graduates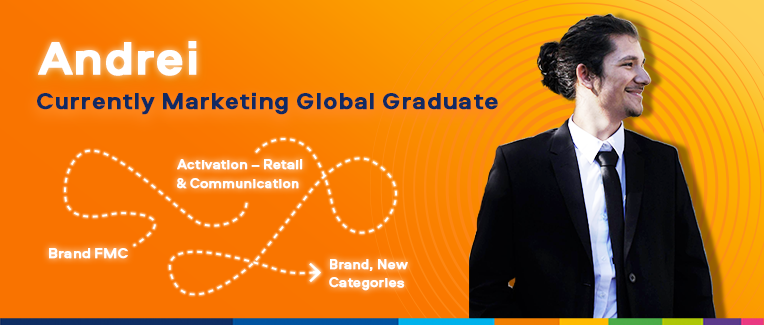 Why did you join the Global Graduate Programme?
Andrei: "I joined GGP because it represented the best opportunity to start my career in marketing. This program gives you the opportunity to learn, while also getting hands-on experience."

How did you feel during the selection process and the onboarding period?
Laura: "I felt that I have created a strong professional relationship with my recruiter that guided me patiently through the entire process. Every question that I have asked was answered to. During the onboarding period the first feeling was that I belong here because everyone was eager to meet me and I really felt like I will receive all the support I need to succeed."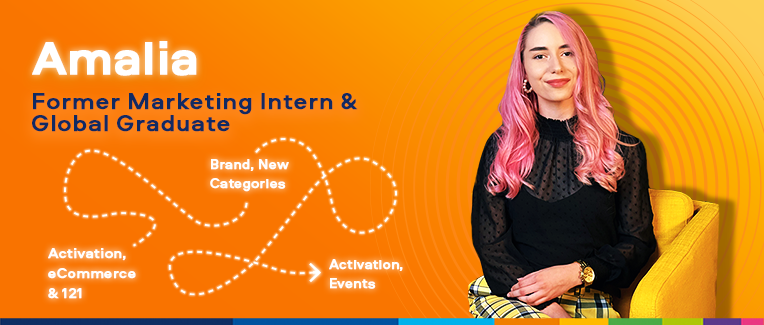 Can you share with us your biggest learning during Global Graduate Programme?
Amalia: "Biggest learning for me was the art of staying calm. I tended to be very dramatic when things didn't go according to plan but it's never helpful. What truly makes you owner of a situation is taking everything systematically and focus on solutions rather than the why or how something didn't happen as expected. You have time to answer those questions later in the process."

What advice would you give someone who is thinking of joining the Global Graduate Programme?
Ana: "Follow what you're great at and do it with passion! Don't be afraid to apply - come as you are and do your best in the recruitment process. GG journey was a roller-coaster learning experience, with many growth opportunities and challenges. I had the chance to meet and work with inspiring senior business leaders who empowered me to challenge the status quo and bring my difference."
Come shine with us!
University student looking for a place to spread your wings? We have all you need for a super launch of your career if you apply for our Internship Programme.
Just finished your degree & want to explore more possibilities of your university major? Our Global Graduate Programme might be the experience you need! Here you'll have the opportunity to make your impact from day one and discover yourself while growing with us at the same time.
Functions where we hire Interns & Global Graduates in Romania, Commercial entity: Marketing, Finance & HR.
Check our Selection approach to learn more about the recruitment process.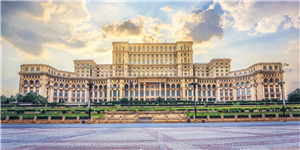 Explore BAT in Bucharest, Romania