Ready to work on the world stage? Try our Global Graduate Programme
Our Global Graduate Programme is a 18 months fast-track management programme, designed for talented & ambitious recent graduates. This programme will jump-start your career and give you the opportunity to become a junior manager in an area of interest.
Global Grad Academy
Global Grad Academy is our 2 week flagship leadership trainingwith the Global Graduate cohort across the globe, where you will meet fellow graduates and senior colleagues from across the globe in the heart of the English countryside and at international trainings. The Academy is a great opportunity to connect with fellow graduates from around the world, so you can share your experiences, celebrate your achievements, grow together, and embrace the sense of global community and collaboration that defines us as a business.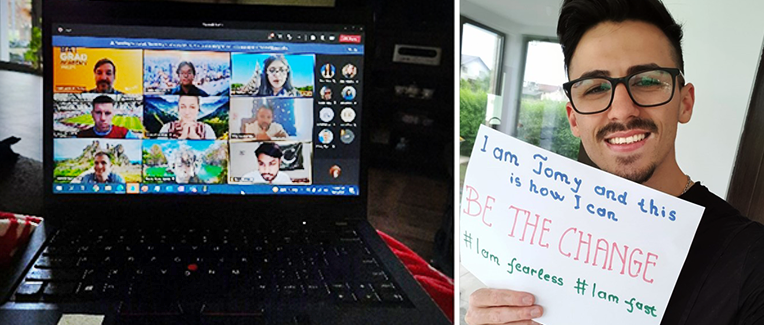 Meet some of our Global Graduates

Why did you join the Global Graduate Programme?
Sabina: "To prove myself that any challenge has a reward & learning if you accept it."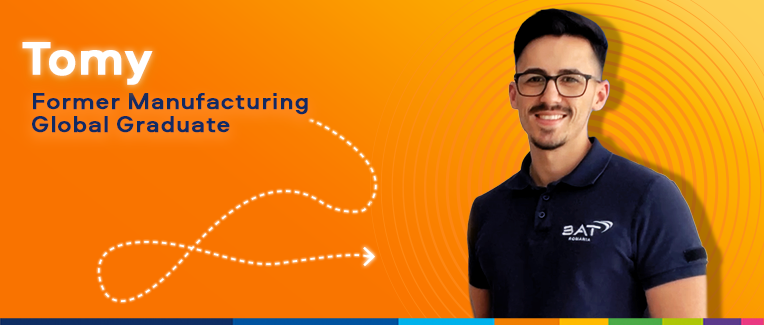 Can you share with us a memorable moment experienced during Global Graduate Programme?
Tomy: "BAT Academy for GGs has been one of the best memorable moments. I've met all the GGs around 140 countries and had the opportunity to listen and learn from all the senior leaders of BAT, such as CEO, CFO and COO. In a nutshell, it is about having fun whilst working hard and learning a lot."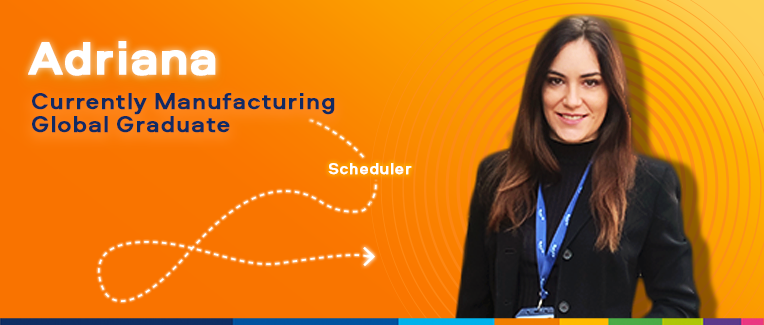 What do you like the most about your current rotation?
Adina: "It gives me the big picture of the business and the challenge of finding ways to align client demand and expectation with production needs."
Come shine with us!
Just finished your degree & want to explore more possibilities of your university major? Our Global Graduate Programme might be the experience you need! Here you'll have the opportunity to make your impact from day one and discover yourself while growing with us at the same time.
Functions where we hire Global Graduates in Romania Operations entity: Manufacturing, Engineering, HR.
Check our Selection approach to learn more about the recruitment process.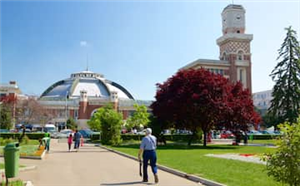 Explore BAT in Ploiesti, Romania