At BAT our vision is to create A Better Tomorrow™ – and the women in our Operations function are key in helping to achieve that. They are showing that change begins with each of us and that by embracing our differences and working collaboratively, we can make a positive impact. In a series of interviews, these inspirational women share how being empowered is helping them to make a difference.
Today, we'll hear from Evgenia, Optimisation and Compliance Manager at BAT in London. Her role supports the innovation of BAT's products globally - from setting up supply chains to ensuring optimisation of devices and compliance with market regulations.
Evgenia has clocked up thousands of miles on her BAT career journey to get to her current destination. Discover what keeps her moving forward as she shares her story…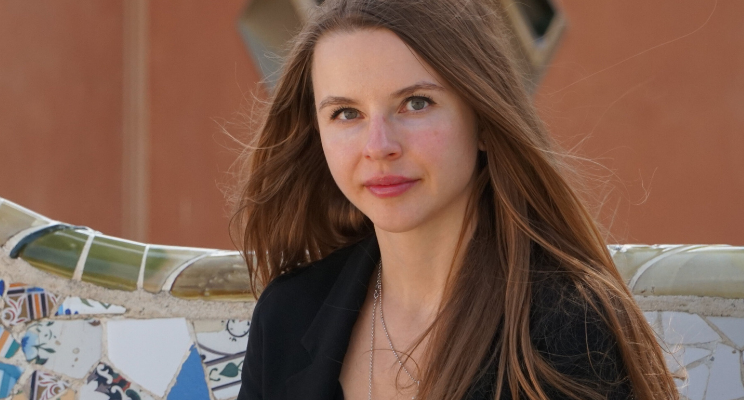 Q: Tell us about your career journey at BAT.
I joined in 2008 in Moscow, Russia, as a project manager for innovation for various brands. After two years I moved to Bucharest and eventually became the Eastern European Project Manager for Innovation. Since 2016 I have been in London, though I've just returned from a two-year assignment in Singapore, so I've done a lot of moving around! It can be a bit scary as you move out of your comfort zone, but I think if you accept one opportunity, more will keep coming.
Q: What is the culture like at BAT?
It's very multicultural. In London I work with British people but also have colleagues from Vietnam, Malaysia, Ukraine - and other Russians. You get to meet people from all over the world. I enjoy that because we're all different, and learning to work in a multicultural environment, it means it doesn't matter where you go in future, it'll be easier to work.
Q: What are the best things about working at BAT?
It's a constant evolution. I never thought I would stay with one company for so long –but here it feels more like working at a start-up, I don't feel like I'm always working at the same place!
Everyone here is keen to learn, people want to grow. We invest in young talent with good potential and believe in giving people the opportunity to shine. If you want to develop, you can tell people what you want, make sure they understand your future aspirations, and they will be open to it. Even though I was working on different projects in different places, I wanted to broaden my experience further by going into Operations and I was offered the international assignment in Singapore soon after. In a global team there are many opportunities.
I'm also so pleased that sustainability is one of the biggest ambitions for us. This is a big change that has occurred in the recent past and it makes a big difference. It's an ongoing journey with many targets that we will continue to meet, and we're constantly looking at what else can be done, but for BAT it has brought about change.
Q: What would you say to women considering joining BAT?
It's a great company. We're bringing together talented and enthusiastic people and there are always interesting projects and tasks. There is the opportunity to take on international assignments and you'll work with great professionals, meeting new people from different backgrounds which will help build your perspective.
There are great opportunities to develop, such as training, mentoring, coaching and on-the-job training. One 'women in leadership' session changed my perspective so much, talking about the perceived different mindsets between men and women. I want everyone in my team to understand how great they are and to celebrate their achievements.
Working at BAT has been an amazing experience overall. I would recommend it!
Women like Evgenia are setting us on the path towards A Better Tomorrow™. Explore how far could you go with us by learning more about careers in Operations at BAT.