At BAT, we recognise that the diversity of our people, their thinking and skill sets are crucial in helping us create A Better Tomorrow™. That is why a key part of our D&I strategy is to increase the number of women in senior teams to 40% and women in management roles to 45% by 2025. The female talent in BAT's Operations function is leading the way to a new era of sustainable supply chains by delivering better products, using greener materials and much more. They're defying boundaries, showing the next generation of women what's possible. That's why we're celebrating their career journeys in our interview series. Today we'll be talking to Sema about her career journey so far and what she's learned along the way.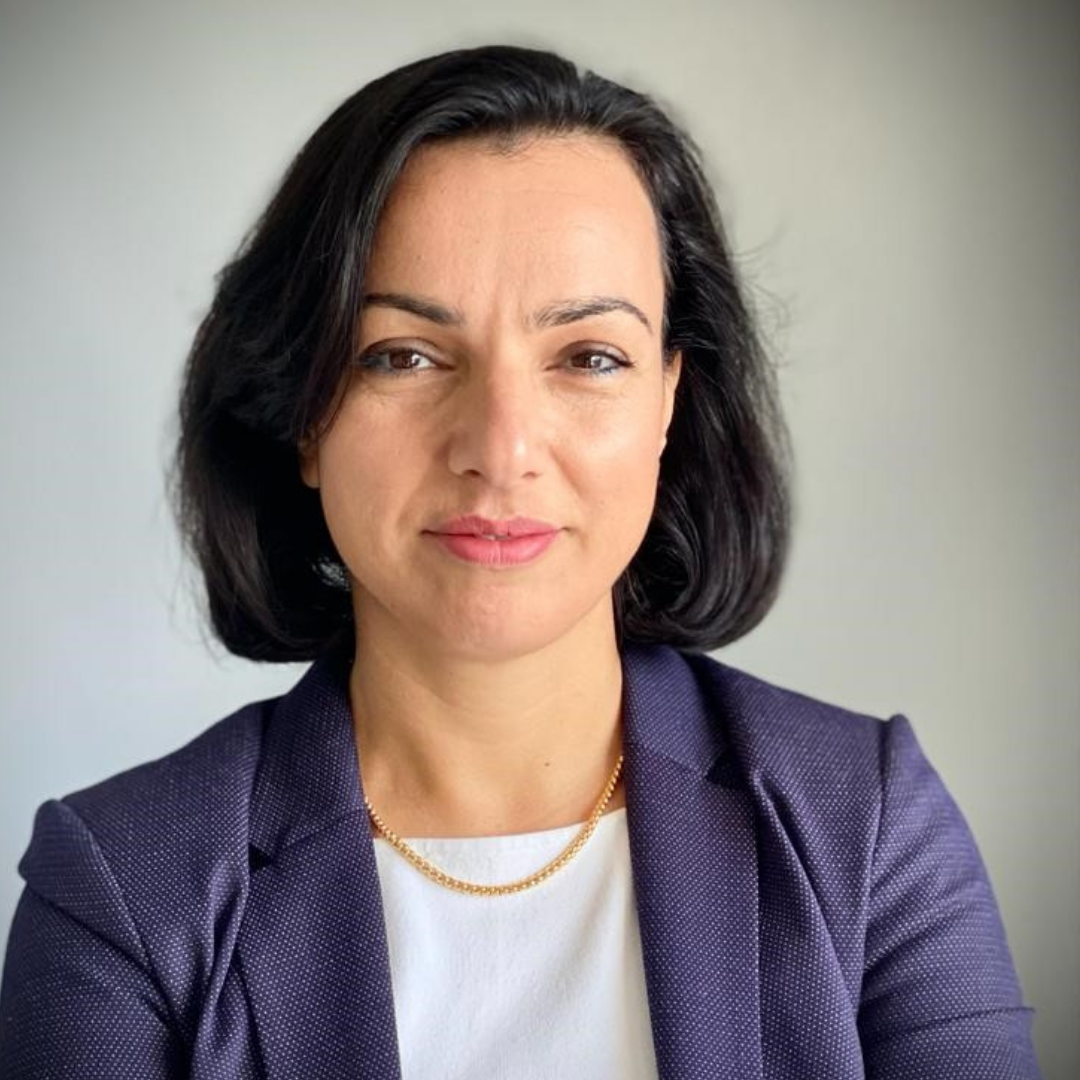 Q: What's your role at BAT and what does it entail?
A: I work in Procurement as a Global Category Manager, based in BAT's Headquarters in London. Essentially, within my role I am collaborating with our suppliers, driving sustainable operations and prioritising Environmental, Social and Governance (ESG) issues. This involves collaborating with our suppliers, buying products and services and making our supply chain more sustainable. Operations is at the centre of it all, giving me a chance to drive a range of improvements in the global processes, in accordance with BAT's ethos. It feels good to make a positive impact on the planet and redefine operational brilliance through the lens of sustainability.
Q: What does your day look like at work?
A: On a day-to-day basis, I manage both short and long-term strategies - from supporting innovative product solutions to adhering to our ESG commitments, maintaining supplier relations and so on. COVID-19 disruption impacted the business, but within the wider team, we ensured operations ran smoothly world-wide. Not only was this good for the company, but it boosted team morale; whether in work or life, we knew we could overcome any challenge together. It made us all feel closer.
Q: Tell us about your career path so far:
A: I've been lucky enough to be part of the BAT family for 20 years now. In that time, I've worked in more than 10 different roles within Finance and Procurement. This has kept work interesting, while allowing me to seek a role that best suits my skills and personality. The best part of my journey has been relocating four times, experiencing different countries and cultures. Initially, I was part of a start-up team in a Turkish factory. Building up a company in its budding stages is exciting, but precarious - there were two acquisitions (2002 and 2010), where it was like being in a start-up all over again. I then had the opportunity to manage all the procurement activities, which was a big responsibility but equally rewarding. Then, in 2016, I relocated with my family to London, joining the global Procurement team. I hope my journey gives other women hope that, even if you don't know where your career is going, you'll find your way.
Q: What is the culture like at BAT?
A: BAT impresses on its employees that everyone has the power to make things happen, which helps make everyone feel accepted and valued. Our differences make us stronger; diverse perspectives drive innovative thinking and enable faster problem solving.
Q: How has BAT changed as an organisation since you started working here two decades ago?
A: It's changed a lot. New products and categories are a key part of our A Better Tomorrow transformation. New teams and departments are being created too, making us an increasingly cross-functional organisation. With departments working closer together, employees are becoming all-round experts; departments communicate better; and the company is more effective. Overall, we've undergone a business transformation, in which every single employee plays a key role.
Q: How has your career at BAT changed you?
A: In a way, BAT hasn't changed me because it matches my personality; I love taking on new challenges, seizing new opportunities, expanding my knowledge and BAT allows me to do that. But in another way, BAT has helped me become a better me – I've cultivated skills, knowledge and improved as an employee and a person.
Q: Are there any particular female-focused initiatives within BAT that have helped you?
A: Throughout my career, management has always ensured equal treatment and opportunities for women. Recently BAT has been prioritising getting women into more leadership roles and putting an even greater emphasis on support through things like coaching sessions and training.
Q: What would you say to female talent considering joining BAT?
A: It's a great organisation! We have a mentoring programme and a female Employee Resource Group, which is a network that aims to empower women in the workplace, and we are always offered practical and emotional support. One of the best aspects of BAT is that you can make cross-functional moves, so you can find the right fit. Overall, I would say seize opportunities and reach out when you need help.
Q: What are the benefits of working in a global company?
A: It's empowering because a global team can make a global impact. It also gives employees the chance to travel, experience different cultures and even relocate to another country. When my family and I relocated, I discovered that even though BAT is a global company, it feels like a tight-knit family.
Q: What is BAT doing to become a more sustainable company? What's the role you play in this?
As a company, we're committed to going greener and achieving carbon neutrality in our operations by 2030. As a department, Operations is the driving force of sustainability. As an individual, I'm proud to be a leader, navigating the way to a greener future together with a big team.
At BAT, we feel honoured to work with Sema; she's harnessed her skills and strengths to build A Better Tomorrow™. Could your talent lead the way to positive change? Explore roles in our Operations function today.